I've been making some fun things that I found on Pinterest lately! Some have had incredible results, others... not so much.
I was excited to find
these instructions for homemade, non-toxic glitter
. (There are tons of other recipes non-toxic craft supplies on this site also) It seemed simple, so I tried it while making dinner one night.
First, baking salt STINKS. Seriously. Second, the glitter does not magically turn glittery and sparkly like in the picture. A few crystals did, but it looks more like colored sand than glitter. We haven't tried crafting with it yet, so I have no idea how it will work then. Time will tell.
The girls and I also made
handprint/footprint reindeer
. It was a craft on
our Advent calendar
. This one was fun, and turned out great!
Saturday, for breakfast, I made
this recipe
. It was absolutely, amazingly, delicious. And super easy! I used my cast iron pan for the first time in at least a decade. I brushed it with melted butter like the directions said, then put the biscuits in the bottom. I then brushed what was left of the butter over the biscuits before adding the first layer of cheese. This was a big hit with the family.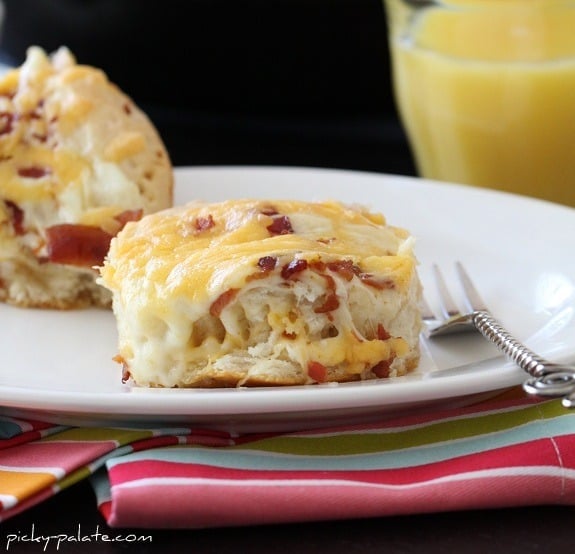 Finally, there is the
macaroni and cheese
. It looks good, doesn't it? We thought so, too. Unfortunately, even though I followed the recipe down to the freshly-grated cheese, it was so very bland. There just wasn't any taste to this at all! I think the small amount of butter is the problem.